The ultimate Wine and Champagne cooler tray
This unique and futuristic cooler tray uses a hi-tech gyroscopic instrument. Aboard your yacht or private jet,
Tulip By Germain will nurture your most precious libations, and display them with style and sophistication.
A luxury tray to host your best champagnes and ultimate wines
Where Art and Luxury Meet …
Each cooler tray is integrated with a patented hi-tech mechanism to withstand up to 30° tilt angle.
The eight glass holders are designed to welcome any possible type of champagne flute or wine glass.
Harmoniously combining art and technology, Tulip By Germain brightens each and every party aboard your yacht, and livens up in an exclusive way the trips on board your private jet.
The exclusive sommelier of your private parties glamorously combines style and elegance
The jewel case to host your best champagnes and ultimate wines : from a simple Magnum to a prestigious Réhoboam, the bottles hosted by Tulip By Germain shall enhance even more each reception table with style and elegance.
Ultimate Custom Elegance
For you are Unique
Customize Tulip By Germain according to your taste.
Choose from a range of luxury finishing touches including carbon fiber as well as white, yellow and pink gold.
Diamonds, sapphires, emeralds and rubies, as well as pearls and organic materials such as coral, mother-of-pearl or tortoise shell, can then be selected and added to enhance Tulip By Germain in your own unique way.
"For your outstanding customers, an outstanding gift"
You are a professional in the world of yachting or private jets, design with our team amazing luxury trays reflecting each of your exclusive customers.
Glass holder | Tulip For Two
Gyroscopic glass holder
TULIP FOR TWO is made of precious metal, such as titanium and 24-carat gold (5 microns). Its treatment is pearly white pearl and it has the official logo YACHT CLUB DE MONACO.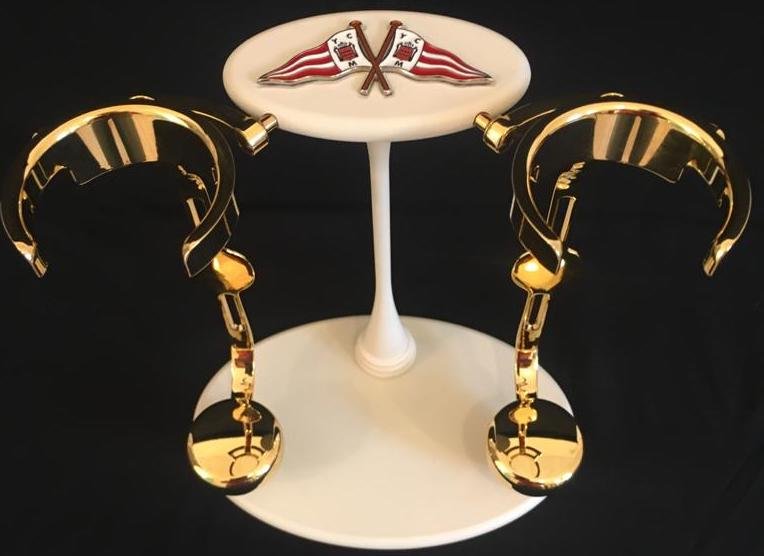 Presentation 2019 – Berne (Switzerland)
Address
LE COPORI
9 Avenue Albert II,
MC 98000 Monaco
Contact
contact@tulip-by-germain.com